This section doesn't currently include any content. Add content to this section using the sidebar.
What if you could get many of the benefits of a 5-day fast – and eat at the same time?
With the ProLon fasting-mimicking technology, you can. This 5-day fasting nutrition program tricks your body into believing it's in a fasting state. And you get to eat real food.

Everything you need for a successful 5-day fast. It's simple — a box for each day with packaged soup mixes, snacks, energy bars and drinks. All the macro and micronutrients to fortify your fast. Just 5 days will change your relationship with food.
SUBSCRIBE & SAVE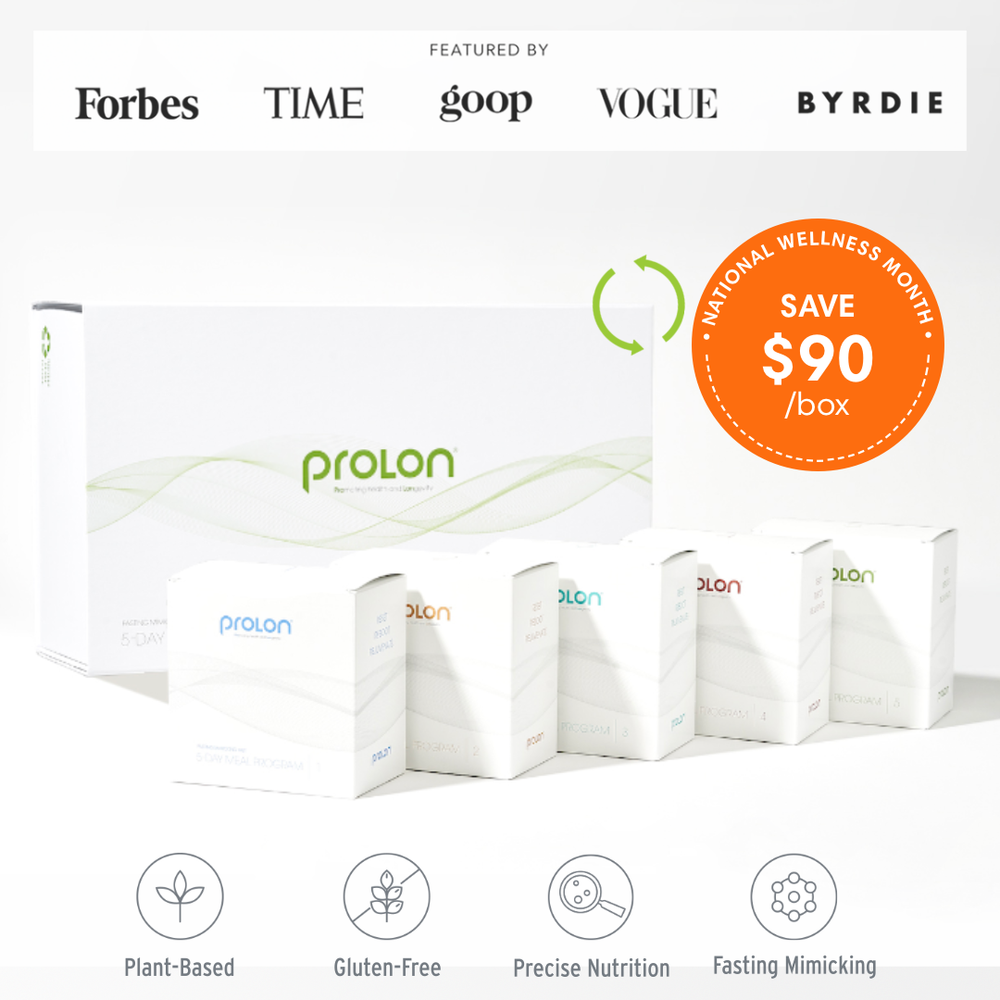 ProLon Box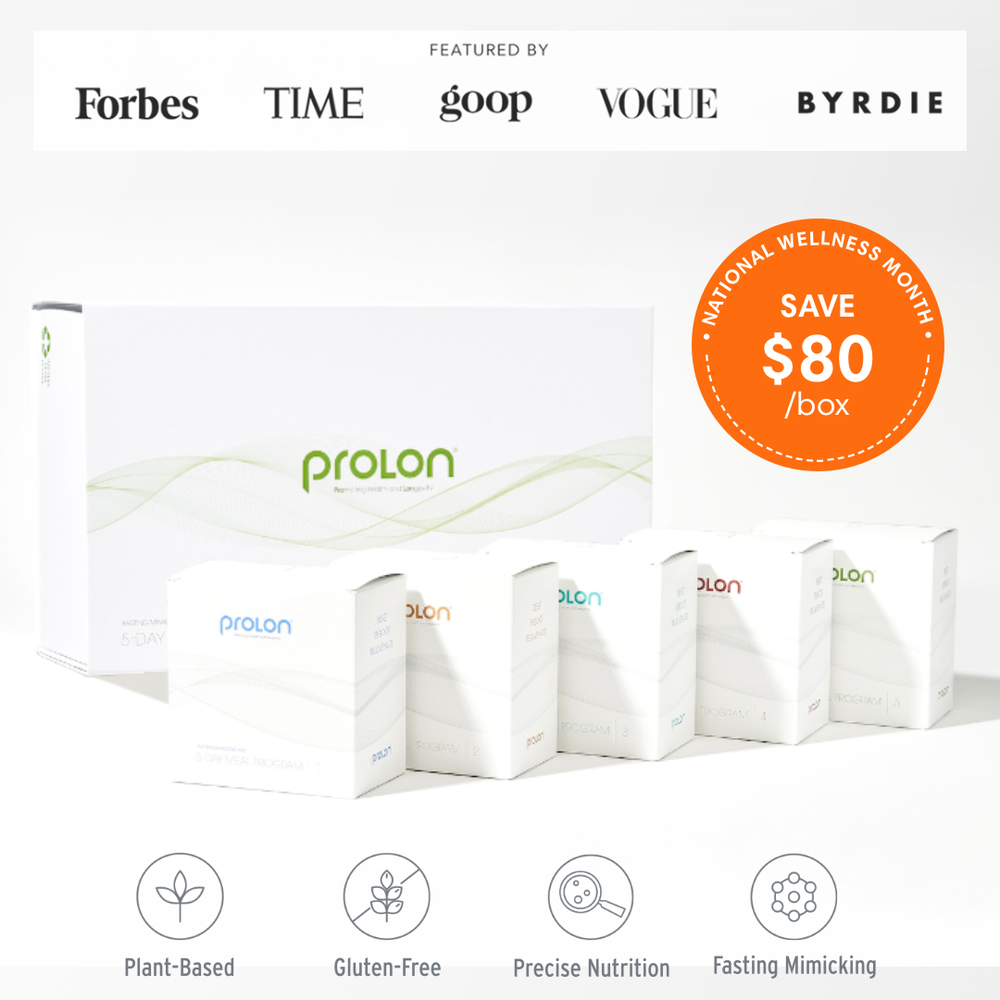 Opens in a new window.
Spread your cost over 6 months with APRs from 0%-24.99%. Get an instant decision with no impact on your credit.
Pay every month
Payment of every month $*

APRs from 0%-24.99%

Make the most of your budget

Automatic payments every month keep things flexible.
*Based on 0% APR, only available to qualified customers with excellent credit history and subject to credit approval. A down payment may be required.

Actual APR based on creditworthiness and subject to credit approval, resulting in, for example, 6 monthly payments of $166.67 to $179.02 per $1000 borrowed. Minimum purchase of $149.
ProLon ReSet is the only scientifically backed 1-day nutrition kit that puts your body in a fasting state, helping you take the time to reset and recharge.
Use it during any day of the week whenever you feel that you had a few days of overindulgence or unhealthy lifestyle. Or adopt it as a fasting nutrition lifestyle program by consuming it once or twice a week (for example, use it as the 5:2 diet - two days of fasting nutrition, 5 days of traditional food).

It is also the perfect companion if you want to transition to an easier Intermittent Fasting experience during which you eat carb-controlled food and recoup some of the benefits of fasting!
Pay now or later - It's up to you.
Opens in a new window.
Choose Shop Pay at checkout to pay in full or split your purchase into 4 equal installments of $18.75 *.
No hidden fees

No interest, no fees, and no impact to your credit score.

Make the most of your budget

Automatic payments every two weeks keep things flexible.
*Subject to eligibility check and approval. Estimated payment amount excludes taxes and shipping fees. Notice to California Residents

Cellular Clean-up
ProLon supports the body's natural process of cellular clean-up, triggered when it's in a prolonged fasting state.

Fat Focused Weight Loss
ProLon has been tested to help people lose an average of 5.7 lbs, targeted at visceral fat, and 1.6 inches of waist circumference, while preserving lean body mass.*

*Benefits seen in a clinical study of the 5-day ProLon cycle once a month for three consecutive months.

More Energy
The majority of ProLon users surveyed said they had more energy after completing the fast.

Enhance Clarity
Customers report having more energy after completing the fast, and feeling greater focus and clarity after their first fast with ProLon.
What Customers Are Saying
Tasty, safe and successful...!
"Excellent product! As a first-timer, I was concerned if I could do a 5-day cleanse. I experienced some hunger and tiredness but no headaches or crabbines. Everything was tasty. Lost 5 poinds and only gained 1 back.
Already purchased two additional kits."
-Janet K.
Endless Rewards...
"The rewards from this program are endless. Not only did I lose 8lbs in 5 days*, I also gained a ton of mental toughness from it. Knowing that I could stick to the program for 5 days hasgiven me the ability to not give in to my cravings and has aided me in contined weight loss."
-Vincent S.
*Results not typical.  Average weight loss is 5 pounds in 5 days.
Excellent Customer Service...
"The beauty was that after 5 days, I was no longer hungry. no more hunger pains. I am on the 4th box in a row and am feeling fantastic. No desire to eat. easy to pass up treats, dinner, pastries. Very Amazing. I am hoping this will launch me on a more reasonable way of eating."
-Julie T.