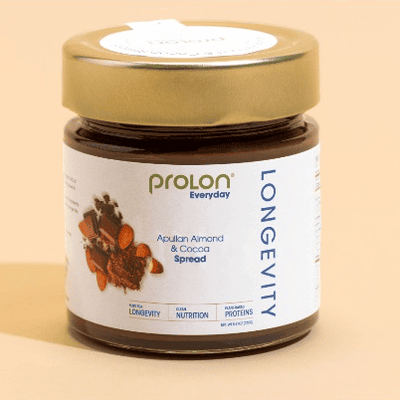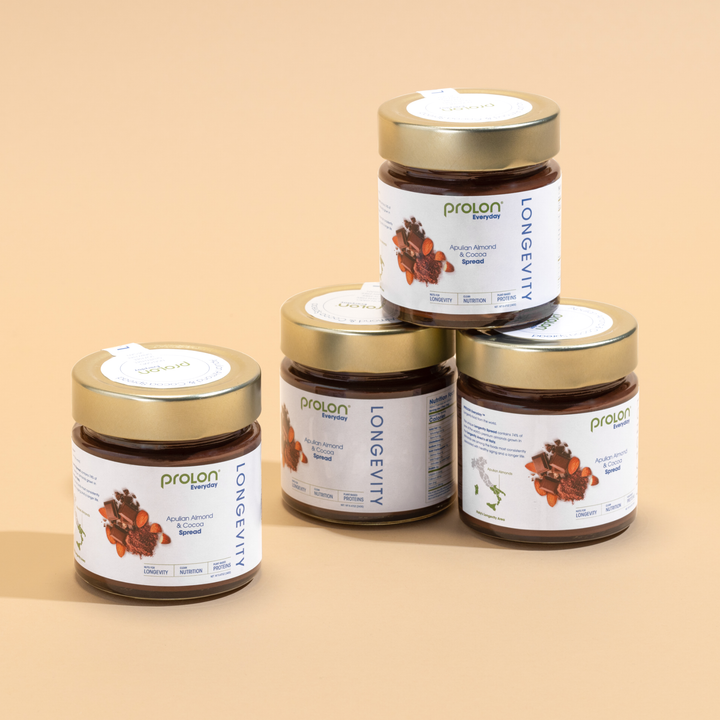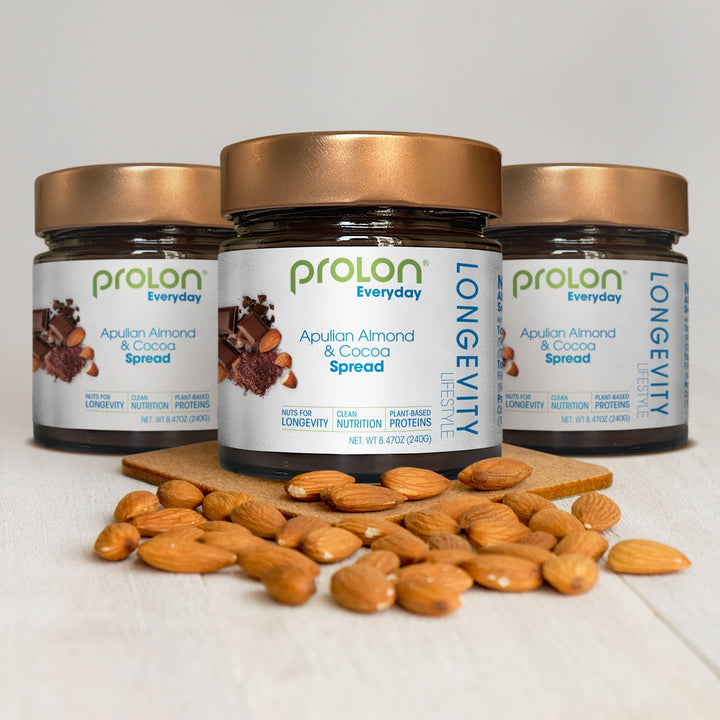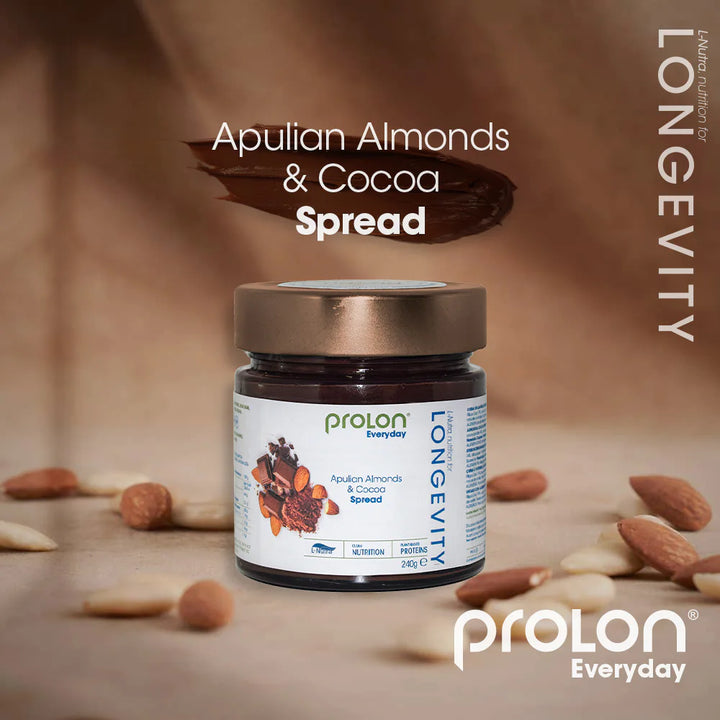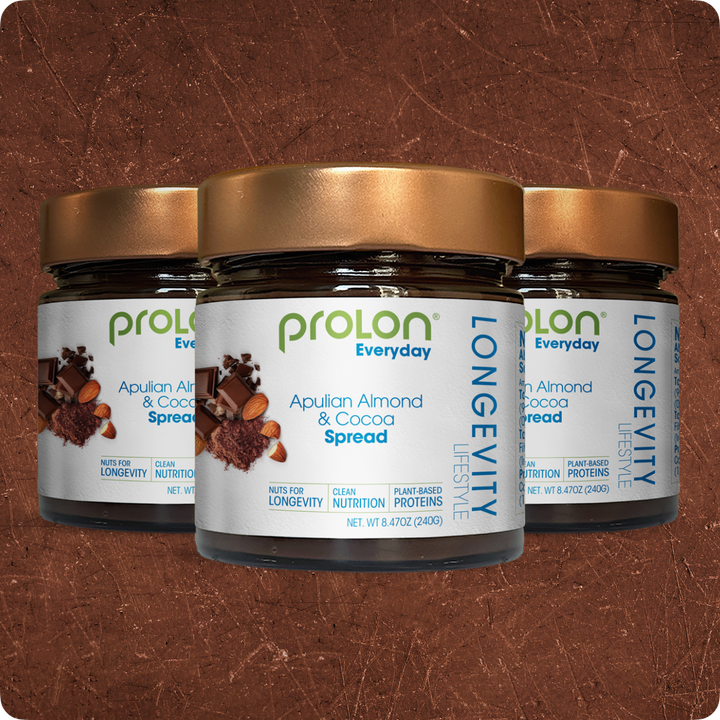 Includes: Three-jar set of L-Spread

The L-Spread is made from selected almonds and cocoa to support your longevity lifestyle.

The L-Spread contains 74% Almonds from longevity areas of Italy, one of the foods most consistently associated with human health and longevity. Studies published in the  New England Journal of Medicine show that consumption of tree nuts, including almonds, is associated with reduced mortality from heart disease and cancer.

The Almonds selected in the L-Spread are sourced from an area in Italy known for its concentration of villages with record numbers of Centenarians (people living >100 years). These almonds are also known for their specific exquisite taste. L-Spread longevity formulation is based on the international bestseller book The Longevity Diet by Dr. Valter Longo (Longevity Diet). This formulation maintains low-level factors that accelerate biological aging, such as Insulin and IGF-1.

The L-Spread contains plant-based proteins, healthy fats, and low carbs. It is Gluten-Free, Soy-Free, Vegan, and Non-GMO. 
How to use L-Spread?
 
The L-Spread can be used daily for breakfast, as a snack, or as a dessert. You can take one or two spoons a day, spread it on a piece of bread, or add it to your bowl of fruits, shakes/drinks. In addition, some consumers creatively use it on cakes, crepes, and sandwiches. As you can see, the possibilities are endless!

L-Spread comes in a pack of three jars and is the first from our new line of ProLon Everyday Products aimed at enhancing your longevity lifestyle. ProLon Everyday's mission is to help you stay young until 60 and healthy until 110.