Get ready for 2024

Supercharge your health (re)solutions.
Use our groundbreaking nutrition technology to reset, rejuvenate, and add healthy years back onto your life, one day at a time.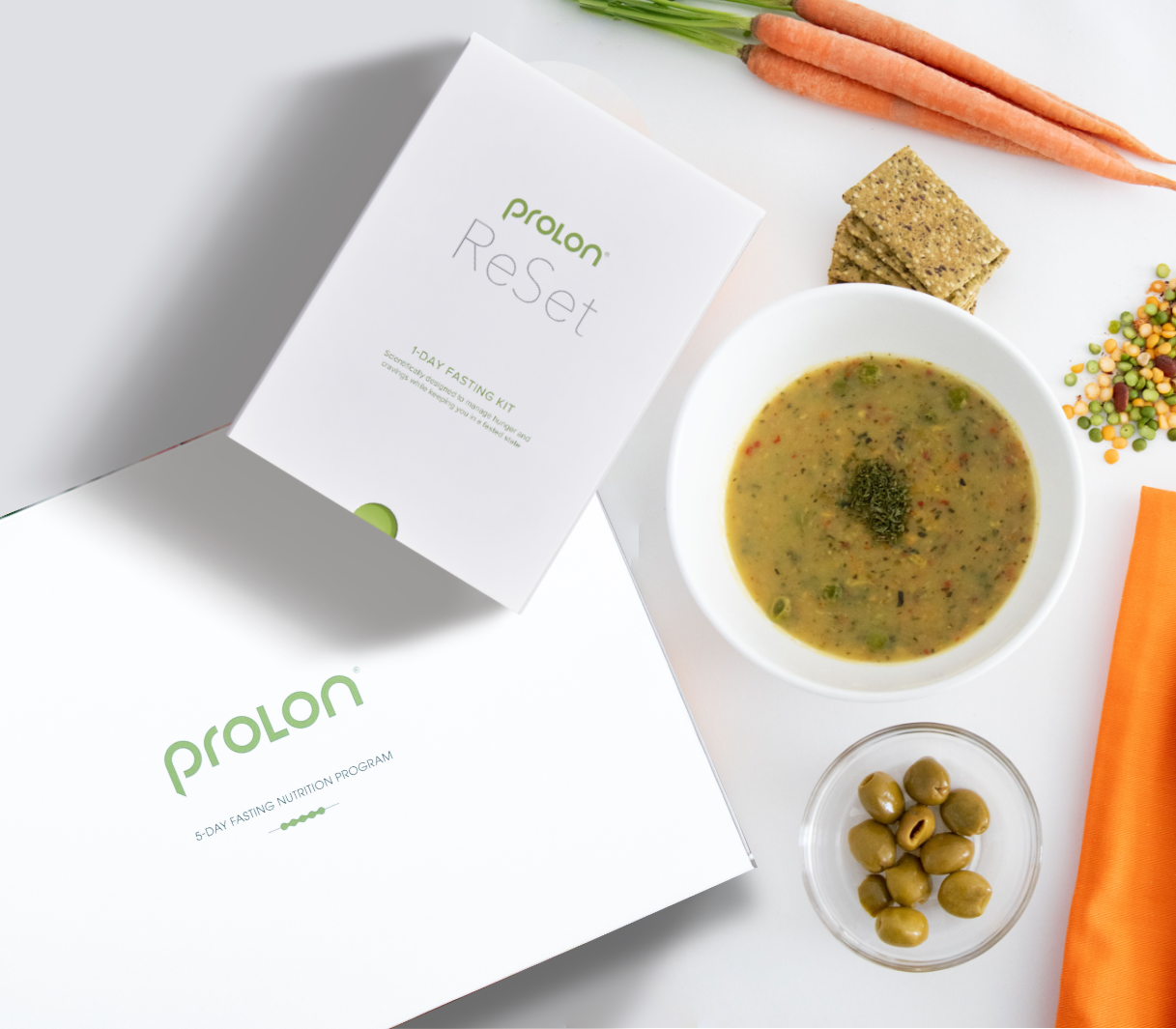 $36M
In research and
development
100+
Global patents on our nutrition technology
32
Clinical trials - science you can trust

18
Prestigious University research partners
Our Story
Precision nutrition for health and longevity.
Tailored to reverse & slow down biological age (through our 5-Day and daily nutrition), Prolon Nutritional products are discovered and licensed from the Longevity Institute of the University of Southern California and 18 other university research institutions. Food is the only product we consume every day of our lives. It was time for ethical science, instead of for-profit business, to develop nutrition formulations aimed at enhancing human health and supporting medicine. 

The Longevity Diet Book summarizes the main discoveries behind Nutrition for Longevity and Food as Medicine. Get your free copy below.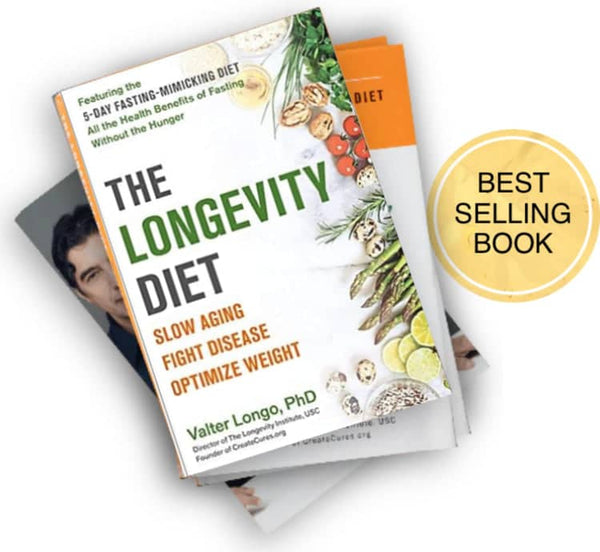 Free The Longevity Diet eBook download
Why Prolon
Why stay younger than your age?
You have 87% chance to acquire and die from one of four age related conditions: Diabetes, Cancer, Cardiovascular and Alzheimer's diseases. When your cells and metabolism get older, you lose the power of rejuvenation and self-healing, and become prone to chronic conditions. Between age 40 and 70 you start experiencing aging symptoms with muscle mass loss, stubborn weight gain, mood and focus change, blood sugar, blood pressure, cholesterol, inflammaging, skin changes, etc. Prolon Nutrition helps you ignite the cellular rejuvenation power of your body (a process called autophagy which was awarded the 2016 Nobel Prize in Medicine), slow down your bioaging score and create years of difference between your chronological age and biological age so that you stay healthy today and increase your chances of delaying the onset of age-related conditions. A younger you at any age helps your metabolism better fight weight gain, muscle loss, blood sugar, metabolic markers, inflammaging, and other age-related health issues.
Read the scientific articles here.
Healthy aging benefits

Cellular Rejuvenation

Metabolic Health

Fat-Focused Weight Loss

Lean Muscle Protection

Hydrated, Glowing Skin
Social & emotional benefits

Clarity & Focus

Confidence & Success

Overall Sense of Well-being
How Prolon keeps you younger than your age?
REVERSE BIOLOGICAL AGE
Awakens the process of cellular rejuvenation and metabolic reset.
SLOW DOWN AGING
Mitigates food-induced spikes in aging factors such as insulin & IGF1
AGE GRACEFULLY
Nutraceutical ingredients to promote healthy cellular aging
Prolon is
the only nutrition program patented

for

promoting longevity, healthspan, and protecting lean body mass.
#1 DOCTOR RECOMMENDED
Reverse Bioage Program: Prolon 5-Day Program
BIOAGE REDUCTION
2.5
years
Bioage score shows that 3 cycles of Prolon 5-Day Fasting Program decrease bioage by 2.5 years.

Prolon 5-Day provides everything you need for a complete 5-Day cellular rejuvenating fast, with food to nourish your body.
Shop Products
Slow Down Bioage & Age Gracefully
Prolon Everyday Nutrition
TRIED & TRUSTED
#1 Doctor Recommended Nutrition for Health & Longevity
Life is about healthy, happy moments;
build more of those with Prolon.

Join the Prolon community
Education, Community, Resources